.
🎉 HAPPY NEW YEAR 2023! 🎉

I know we already entered the month of February, but I hope it's still not too late to say happy new year on this blog! 😆 It's been a few months since I last wrote a non-review post because I've been trying to catch up on all of my book reviews. As you can see from the title of this post, I've been experiencing a change of season lately ever since finding out that I'm pregnant 🤰. I am currently halfway through my pregnancy journey and life certainly won't be the same after the baby is born. This blog has truly been with me through various seasons of life. Hopefully I will still have the time to maintain this blog even after I enter a new phase in life: parenthood 👪.

I decided to make this announcement here because I know this blog will be affected by this huge life change. Last year, I managed to post consistently every single month except for November—because during the first trimester, I was extremely sleepy all the time and was unable to do a lot of things during the day 😪. I'm glad I was able to write a review for the books that I've read last year even though it took me a while to finish them. Below is My Year in Books recapped by Goodreads:
Last year, I was not trying to be ambitious and set the same amount of books to read as I did in 2012—which is 35 books. But oh boy, it was quite a struggle to achieve it because like I said earlier, I was sleepy most of the time and tend to fall asleep whenever I started reading. 🤣 Thankfully, I was able to complete my Goodreads Reading Challenge even though I have to push myself really hard on the last day of 2022. I'm also really happy because I finally read
The Green Bone Saga
trilogy because it instantly became one of my favorite series of all time! It's the only series that I get to read last year but it was mind-blowingly amazing! 🤩
I read some disappointing books last year but also found new favorites, like Ruta Sepetys' latest book,
I Must Betray You
. And as I've said in my
2021 recap post
, I've been trying to balance my reading between English and Indonesian books. In 2022, I got to read 11 Indonesian books and 24 English books. Still not balanced enough but it's an improvement from 2021 😊. I'll try my best to keep alternating between the two because I really want to support local authors as well.
For 2023, I'm setting the bar really low because I don't know how much time I'll have on hand when a baby is around 😅. And so, for my Goodreads Reading Challenge I decided to aim to read 12 books this year—approximately one book per month. If I can achieve it before the year ends, then I will slowly increase the number along the way. This year I might also read a lot more non-fiction book that will hopefully equip me with the knowledge that I need for this new season. But of course I still want to read all the amazing fiction books that are piling up on my TBR list 😆 (so many books to read, so little time....). Just like last year, I want to do a fun reading challenge from
Buibu Baca Buku Book Club
and created my personal book bingo from the list of prompts that was provided. These are the prompts that I chose for 2023:
• A self-help book (chill)

• A book from last year TBR list (moderate)

• A book with more than 600 pages (advanced)

• A book with pretty cover (chill)


• A book with a successful movie adaptation (moderate)


• A historical fiction (advanced)


• A dystopian book (advanced)


• A middle-grade book (chill)


• A less-than-50-pages book (chill)
I think these prompts are relatively easy to do since I don't want to put too much pressure on myself 🤣. If you want to join the challenge, you can get the templates
here
because the designs are so cute! Even though I'm not sure whether I will be able to complete this book bingo or not, I think it's a fun way to help me choose what book to read next when I'm overwhelmed with too many options.
Those are my goals for this year's reading and I'm looking forward to reading amazing books in 2023! There are a lot of uncertainties regarding the future and I'm not sure whether I will be able to keep writing book reviews or not, but I will try my best to keep updating this blog despite all the life changes. If I don't have the time to publish a review post for every single book that I read, maybe I can do multiple book reviews in one post to make things easier for myself. Thankful for everything that has happened in 2022 and I'm ready to embrace what 2023 has in store! 🤗 Wishing everyone will have a wonderful year in 2023 as well! 🎉 See you in the next update post! 😉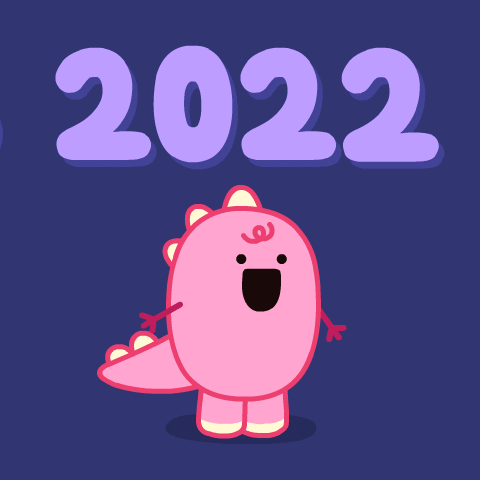 by.stefaniesugia♥ .