.
BOOK review
Started on: 15 October 2018
Finished on: 17 October 2018

Title: The Next Person You Meet in Heaven
Author: Mitch Albom
Publisher: Harper
Pages: 224 pages / 224 pages (e-book)
Year of Publication: 2018
Price: Rp 310,000 (
http://periplus.com/
)
Rating: 5/5 ------------------------------------------------------------------------------------------------------------------------------------------------------------------------
"...when you first get to heaven, you meet five people from your time on earth. They were all in your life for a reason... They teach you something you didn't realize while you were alive. It helps you understand the things you went through."
In the previous book,
The Five People You Meet in Heaven
,
Eddie
died saving a little girl's life called
Annie
. Many years later, Annie has grown into a beautiful woman and the story begins with her wedding day; where she's going to be married to her childhood love,
Paulo
. Annie's wedding night ends with a tragic accident, and that's when she find herself on her own heavenly journey
—where she's going to meet five people who will show her how her life mattered in ways she could not have fathomed: including Eddie. Annie always resents her past, blames her mother, and she feels like she always make mistakes. Through this journey, Annie will discover the truth behind her life that she never knew before.
"The tale of your life is written second by second, as shifting as the flip of a pencil to an eraser."
"No story sits by itself. Our lives connect like threads on a loom, interwoven in ways we never realize."
It has been 8 years since I read
The Five People You Meet in Heaven,
and it's been 15 long years since that book was published.
Wow, where did the time go?
Even though it's been so many years since I read that book, I still hold it very dearly to my heart until this day. It's one of the books that I will always recommend other people to read because it has certainly changed my life and my way of thinking. So when I heard that there's a sequel coming out, I completely freaked out and have to read it soon after it's published (on October 9th). I quickly finished the book that I was reading previously and started reading
The Next Person You Meet in Heaven
right away 😍. (
note: You don't have to worry if you haven't read or completely forgot the details of the first book. This can be read as a standalone, and some of the story from the first book will be recounted in this one.
)
This book has multiple timelines going on: the first one is the present world, the second one is Annie's past, and the third one is the heavenly realm.
All of these timelines intertwined beautifully and creates a wonderful story that makes my heart aches so bad 😭. The story begins with the present day, when the main character
—Annie, got married to her childhood love, Paulo. It was an incredibly joyful day for the two of them and it seems like nothing can go wrong. Unfortunately, the next morning everything went downhill as the two of them tragically involved in an accident that sends them both to the hospital. I won't spoil any of the details, but eventually that accident brings Annie to her heaven
—where she's going to meet the five people whose lives intertwined with Annie.
"Do you know what causes wind? High pressure meeting low pressure. Warm meeting cold. Change. Change causes wind. And the bigger the change, the stronger the wind blows.
Life is much the same. One change blows in another."
"Because we embrace our scars more than our healing... We can recall the exact day we got hurt, but who remembers the day the wound was gone?"
I don't want to spoil too much since the story is not that long either, so I will just express how I feel about it in general.
First of all, there are so many heartbreaking moments and short sentences written by Mitch Albom can easily tugged at my heartstrings 😭😭.
I think it's one of the reasons why I always love Mitch Albom's writing; he uses simple words and put it together at the perfect timing to create the greatest impact 💔. I don't know how many times I teared up while I was reading this book. I am so emotionally invested in Annie's life and all the people around her.
I would say that the ending is bittersweet and came as a bit of a surprise for me because I really did not expect the story to turn out that way.
To be honest, I felt peaceful and calm at the end of the book because it was wrapped really nicely by the author. I love all the little details that the author throws in at the end that makes this book even more heartfelt. I'm probably not making much sense in this review 😂, all the more reason why you should read this book yourself 😉.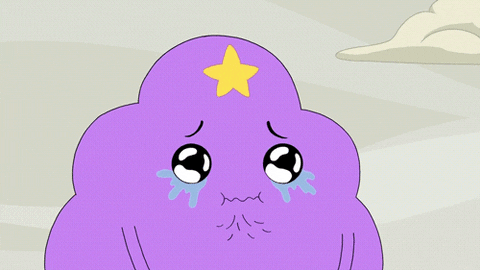 me while reading this book
"No act done for someone else is ever wasted."
"But there are so many times our lives are altered invisibly. The flip of a pencil, from written to erased."
"Loss is as old as life itself. But for all our evolution, we are yet to accept it."
Just like the first book, The Next Person You Meet in Heaven also has a series of lessons that Annie need to learn.
But like I said earlier, I don't want to spoil too much by discussing them in this review. However, it's safe to say that I felt like I was going through that heavenly journey with Annie. I feel like I'm learning alongside Annie about life and even about myself. In many ways this book is very similar to its predecessor,
The Five People You Meet in Heaven
. I would say that compared to this book, I still love the first one better.
That book has a really special place in my heart because it has completely changed my perspective about life and made me think about how people's lives can intertwine in such an intricate and unimaginable way.
But this book still gives me the satisfaction after missing Mitch Albom's writing for so long. Now I just have to patiently wait until his next book comes out 😌.
"She would tell her that all endings are also beginnings, we just don't know it at the time. And for the rest of her days, the child would be comforted knowing whatever her fears or losses, heaven held the answers to all her earthy questions, beginning with five people who were waiting for her, as they wait for us all, under the eyes of God and in the true meaning of that most precious word.
Home."
by.stefaniesugia♥ .