.
image source: here. edited by me.
It's been quite a long time since I made a
Top 5 Wednesday
post, because I wasn't really interested in the February topics. But now I'm back with this week's topic which is to choose
Top 5 Books that Made You Think
. I really like this topic because I'm a huge fan of books that can make me think. So I'm going to list the books that I love that made me think about lots of different things :)
And here's the list in no particular order ;)
(You can click the book title to see my Goodreads review/full book review)
Tuesdays with Morrie by Mitch Albom
This is probably the earliest book I read that successfully made me think about life, I read it back in 2009. The story encouraged me to reflect upon my own life as I'm reading. It definitely changed the way I think and it's a very inspirational read. And this book made me fell in love with Mitch Albom's writing.
The Last Lecture by Randy Pausch
My heart warms up whenever I think about this book and the reason why the author wrote it. I learned a lot of life lessons through this book and of course made me think about my life in general. I seriously need to reread this book.
The Book Thief by Markus Zusak
I think I mentioned this book a lot in many kinds of lists, and that just shows how good this book is. The story made me think about humanity; and question myself: will I be able to do what Liesel or Hans did if I were in their place? It's an amazing book that somehow restores my faith in humanity a little bit.
Five People You Meet in Heaven by Mitch Albom
Another one from my Mitch Albom, because he really makes me think a lot. The story made me realize how people's lives are intertwined with one another in a way we never imagined before. And it's also a very emotional read for me.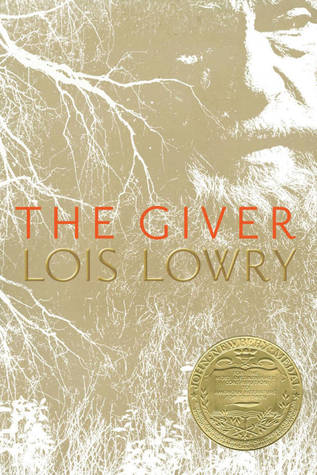 The Giver by Lois Lowry
The world introduced in The Giver is actually trying to give equality to everyone

and erases any kind of feelings

—

so there won't be conflicts. Even though the elders are doing it for a better purpose, it just made me realize how dull life can be when the world is in that state. And this book made me think about the possibility of the real world becoming like this. It's probably going to suck.
---
I also wanted to quickly mention Khaled Hosseini's books, because he always made me think about humanity. What are the books that managed to make you think? Feel free to share your post on this topic, or just mention the books in the comments below—because I always love reading books that can make me think. I will be joining next week's topic as well, which is to list Top 5 Bookish Habits. Okay, see you in the next one! Bye!
by.stefaniesugia♥.