.
image source: here. edited by me.
Actually I already pre-scheduled this post after I discovered this tag from
GReads!
blog, because I thought it would be a refreshing post to publish while I'm away on my short holiday. The tag is originated by
A Perfection Called Books
; and I was suddenly tagged by
Ratri
@
Awesome Nerd
. I am one of the many people who struggles to get through the TBR (To-Be-Read) pile. Sometimes I feel ashamed whenever people asked me questions like '
have you read all of your books?
'; but then again it's also a relieve to have so many books I have yet to read. Without further ado, here are the questions and my answers about my TBR.
How do you keep track of your TBR pile?
On my

Goodreads

account and also on my computer I have this file I made with

Microsoft Access

which documented most of the books I own.
Is your TBR mostly print or eBook?
I think my TBR consists of equal amounts of prints and e-books (especially since I got myself a

Kindle Paperwhite

, I have TONS of e-books on my TBR list). But I also think that as of now, the prints are still winning.
How do you determine which book from your TBR to read next?
I usually prioritize books that I got from publishers to be reviewed and books that are going to be adapted into a movie soon. While most of the time I just like to go with the flow, I guess. I go for the book that interests me the most at the moment―or books that made me feel I really need to pick it soon because I've been wanting to read it for so long but never got to it. Oh, so many reasons.
A book that's been on your TBR list the longest?
I added these books on my TBR list on February 10th, 2010. Well, these three books has been added probably since I created my

Goodreads

account―which has been almost 5 years. ㅋㅋㅋㅋ And I

still

haven't picked them up yet, which is totally a shame. I am disappointed in myself right now.
A book that you recently added to your TBR pile?
As you might already know, I just purchased The Wit & Wisdom of Tyrion Lannister; and the other two I just got the e-book version to be read in my Kindle. *might not be the most updated, because I made this post about a week before it's published.
A book on your TBR strictly for its beautiful cover?


If I remember correctly, I do want to read these books because of the cover; but maybe also because of the cute titles.
A book on your TBR that you NEVER plan on actually reading?
And now I have removed them from my TBR.
An unpublished book on your TBR that you're excited for?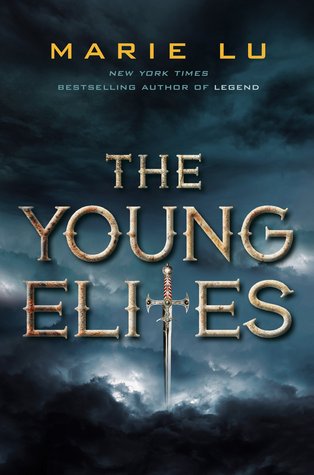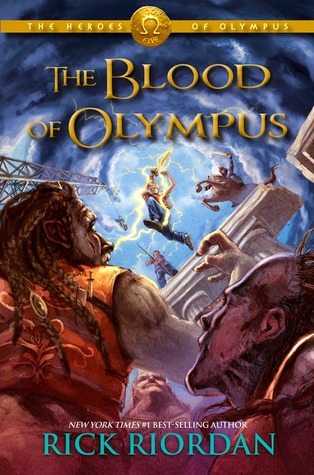 Actually these are not on my TBR, because I put unpublished books that I want on my 'Wishlist to Buy' shelf. I'm SO hyped about Rick Riordan's new series which will be published next year! As for The Young Elites and The Blood of Olympus, I think they are published already by the time this post is up. And I'm so excited to read both!
A book on your TBR that basically everyone has read but you?
Maybe The Mortal Instruments series? I'm not sure if everyone has read it, but there are so many hype around it. I was turned off a bit by the movie adaptation―which made me not want to read the books; but I might give it a try one day, when I forgot how awful the movie adaptation was.
A book on your TBR that everyone recommends to you?
Not really everyone, but my good friend constantly recommended me to start reading The Heroes of Olympus series. And each time, I answered that I will wait for the series to end and marathon the whole thing straight away. The last book of this series, Blood of Olympus, is already out and I can't wait to start getting into this amazing series. I'm sure it will be an awesome read.
A book on your TBR that you're dying to read?
Oh yes, I'm dying to read the sequel and the rest of A Song of Ice and Fire series. I've finished reading the first book, A Game of Thrones, and it was just awesomeness. I'm currently finding the perfect time to read the sequel.
The number of books on your Goodreads TBR shelf?
I'm quite ashamed because Ratri (who tagged me) said in her post "She read book so often as she breath. So, I doubt that she has lots books on her TBR." I'm sorry to disappoint you Ratri, because I currently have 759 books on my TBR xD, and I'm still adding more to it. Even if I stopped buying books right now, I will probably need years to finish reading them all. #sorrynotsorry
So those are my answers to let you know a bit about my TBR pile. Anyways, sorry for answering with multiple books when the question is to mention only one; because I am that indecisive. Feel free to do this post on your own blog, and share it in the comments below―because I'll be interested in other people's TBR as well ;) Bye!
by.stefaniesugia♥ .