.
BOOK review
Started on: 10 March 2019
Finished on: 22 March 2019

Title: A Man Called Ove
Author: Fredrik Backman
Publisher: Atria Books
Pages: 337 pages / 353 pages (e-book)
Year of Publication: 2014
Price: Rp 257,000 (
http://www.periplus.com/
)
Rating: 4.5/5
------------------------------------------------------------------------------------------------------------------------------------------------------------------------
"Death is a strange thing. People live their whole lives as if it does not exist, and yet it's often one of the great motivations for living."
Ove
is a curmudgeon, a grumpy yet lovable man who has staunch principles, strict routine, and also a short fuse. He's quick-tempered, especially since his solitary world was turned upside down when a boisterous young family moves in next door. But behind his bitter exterior, there is a story of loss and sadness that made Ove the way he is today. The arrival of a chatty young couple with their two young daughters will slowly change Ove's life in ways that he never expected before.
"We always think there's enough time to do things with other people. Time to say things to them. And then something happens and then we stand there holding on to words like 'if'."
I picked this book up at random when I was looking for a fiction book to read, since I've been reading a lot of non-fiction books lately. I was drawn to this book because it's been sitting on my TBR (to-be-read) list for a very long time and it also has a lot of positive reviews.
It is originally written in Swedish and translated into English, and I think the translations are pretty well done—the story flows nicely and was able to deliver all the necessary emotions to the reader.
Despite having quite a high expectation on this book, I ended up really enjoying it and my heart was so full of emotions right after finishing this book! 😭
I can totally understand why so many people adore this book now.
"People said he was bitter. Maybe they were right. He'd never reflected much on it. People also called him antisocial. Ove assumed this meant he wasn't overly keen on people. And in this instance he could totally agree with them."
"Ove's wife often quarrels with Ove because he's always arguing about everything.
But Ove isn't bloody arguing. He just thinks right is right. Is that such an unreasonable attitude to life?"
The book is written in third-person point of view and it revolves around the main character,
Ove
—a grumpy yet lovable man who seems to be angry about everything in the world. The storyline alternate between the past and the present day, which allowed us to look into Ove's younger days and what has made him become the man he is today. I'd have to say that the story is more character-driven than plot-driven; because the story progresses as Ove meets various kinds of people in his neighborhood who seems to be intentionally getting on his nerves to stop him from doing what he wanted to do (which I'm not going to spoil in this review).
For the most part, the story feels a bit slow-paced because things are slowly revealed one by one; but once I'm emotionally attached to the characters, I can't stop reading because I'm so eager to find out what's going to happen next.
The best part of this book for me is the ending. I would say it's a bittersweet ending, because it's not necessarily happy, but also not sad either because I know that's what makes Ove happy. I want to cry yet I'm also relieved and my heart feels so warm and full all at the same time.😊
The best part about this book is all the sweet and adorable characters in it. My ultimate favorite character is of course our main guy,
Ove
. At first he is introduced as this really bitter man who complains and finds fault about everything. But as we get to see his childhood and what he went through, I gradually understood why he became that kind of person. I absolutely love the flashbacks that tells about Ove's past with his father, how he admired his old man to the point of following his principles in life, and how Ove finally met the love of his life,
Sonja
. The story about Ove and Sonja are also really sweet yet heartbreaking at the same time. Sonja is another one of my favorite character in the story, because she's such a complete opposite of Ove. If Ove is bitter about the things that have happened to them, Sonja always managed to see the good in everything. And even though Ove showed his love in peculiar ways, I can feel how much he loves his wife, and that's just really sweet and heartwarming to read :') .
"You miss the strangest things when you lose someone. Little things. Smiles. The way she turned over in her sleep. Even repainting a room for her."
"Men are what they are because of what they do. Not what they say."
Another character that I love is
Parvaneh
. Half-way through the story, I thought Parvaneh actually knew what Ove was trying to do, that's why she kept on bugging him with so many weird problem of hers 😂. But it was never made clear in the story, so I guess it's just fate. Despite being pregnant, she's a really active person who has so much energy. I love how she knows what makes Ove tick and used it against him 😂. Towards the end, I can really see that Parvaneh has successfully gained Ove's trust—even though he frequently yelled at her in various occasions. I also adore Ove's relationship with Parvaneh's children. Even though at first he finds them troublesome, at the end of the story Ove has definitely warmed up to them. I almost cried when they called him granddad
😭😭.
Overall, this book was a delightful read. I was emotionally invested in the characters, sympathize with them through all the good times and the bad.
This is a story that will tug at your heartstrings in the best way possible. It makes you smile, it makes you want to cry, it makes you want to do both at the same time. Even though this is the first time I'm reading a book by Fredrik Backman, this will definitely not be the last. There are other books by him that I'm really excited to try and read—hopefully it's just as heartwarming as this one 💖.
"A time like that comes for every man, when he chooses what sort of man he wants to be. And if you don't know the story, you don't know the man."
"They say the best men are born out of their faults and that they often improve later on, more than if they'd never done anything wrong."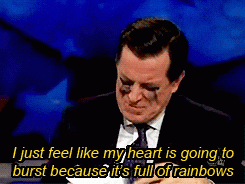 by.stefaniesugia♥ .